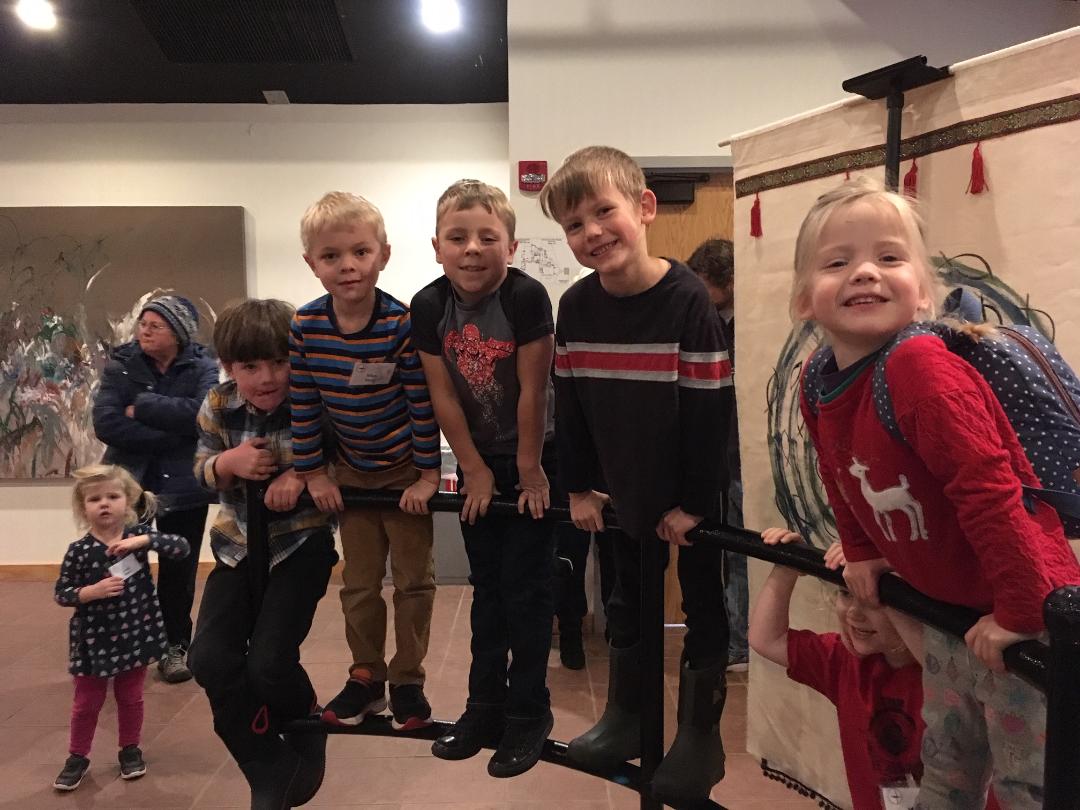 …And Looking Forward
Parents, you may wish to consider attending the UU at UN Spring Seminar, All In for Climate Justice: Food Equity and Sustainability, a virtual event which runs from Friday, April 9 to Sunday, April 11. See the full write-up in the newsletter for more information, and contact Stacy Craig if you have questions. Stacy will be attending as a chaplain and is part of the steering committee for this event.
January Religious Education
The January 10 service will focus on leadership and equality. Please note we will not have a Story for All Ages at this service because the service will start with Lieutenant Governor Mandela Barnes giving a talk and then we'll have about ten minutes of questions with him. This will take up the majority of the service, and we hope that RE participants will tune in for his important message and feel empowered to ask questions. We will send out a weekly lesson plan via email prior to the service.
The January 24 service will focus on connection. Keep an eye out for email materials the week of January 18 for stories and activities that complement this theme.
Religious Education Update—Looking back:  A Few Reflections on December
Thank you to everyone who provided photos and reflections for the Holiday Pageant Retrospective, It Takes a Village. Special thanks to Nicole Brew for compiling the script and to Bergen Brew for putting it all together and narrating the script! If you haven't watched the retrospective, it comes HIGHLY recommended!
In December, we delivered care packages to all of our Religious Education participants which included supplies and instructions to make edible ornaments for the birds and other wildlife. This was based on the story The Night Tree by Eve Bunting. We've seen photos and heard stories about how many people have started this new holiday tradition of giving a gift to the animals.
Our first Holiday RE Party was phenomenal! We watched some songs from Emmet Otter's Jug Band Christmas and then had our very own talent show. Talents shared included crafts, songs, piano, guitar, yoga, dance, gymnastics moves, and one unforgettable entry called 'contortions.'
As part of each service, there is a Story for All Ages related to the theme and message of the service. On December 6, Donn Christensen read Silver Packages: An Appalachian Christmas Story by Cynthia Rylant. This is a true story about a man who, in a very special way, shows his appreciation for being saved after his car went off the road. See the story here:  https://youtu.be/HF2_KGbJwj4