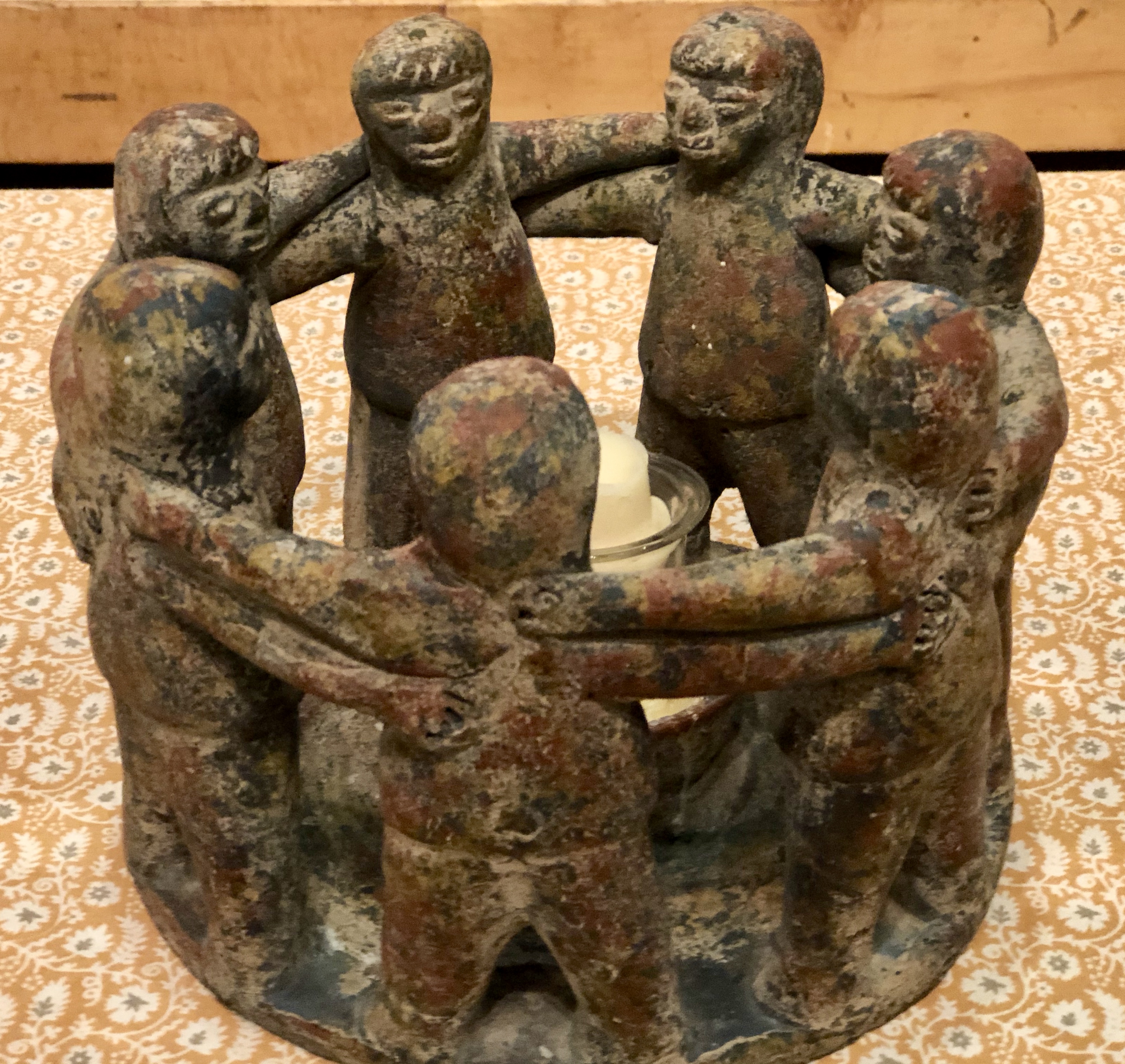 Spirit in Practice Program
Tuesdays, Jan. 5 – March 9 from 7 – 8:15 p.m.
Online on Zoom
Start off the new year with a renewed spiritual practice and connecting with other UUs! This 10-week Spirit in Practice program is intended to help develop regular disciplines, or practices, of the spirit – those that help individuals connect with the sacred ground of their being, however they understand it. Adapted by the Unitarian Universalist Association from the Zen Mountain Monastery's Eight Gates Model, the program welcomes participants of varied traditions. A series of 10 workshops, the program delves into the eight spheres of spiritual growth: personal spiritual practices, communal worship practices, spiritual partnerships, mind practices, body practices, soul practices, life practices and justice practices. Ultimately, Spirit in Practice explores ways for participants to nurture connection with the sacred in everyday life and develop faith – the life-long process of bringing head, heart and hands to what is of ultimate value.
Jennifer Courtwright will be the facilitator. Jennifer attended CUUF many years ago and is a Northland alum. She is currently chair of the adult RE committee at First Unitarian Universalist Church of San Antonio. Prior to that, she was a member of several other small UU churches in Utah and Virginia.
The program will meet once a week starting Jan. 5 for one hour and 15 minutes from 7- 8:15 p.m. for 10 weeks. Participants are asked to attend as many of the 10 weeks as possible rather than dropping in for one or two sessions. Participants also will be asked to call one class member a week to help support each other in our practices and make new friends. Please RSVP to courtwrightj01@gmail.com by  Dec. 29, if you are interested in participating.
​​
UU Women's Group
The CUUF Women's Group provides an opportunity  casual conversation virtually once a month on Sunday mornings.
UU Women is an informal get together that is open to anyone who identifies as a woman in a way that is significant to them.
For more information, please contact Jill Lorenz at 715-292-9163. Please check our calendar to access the group (video) by Zoom or by phone.
​​
The Other Sunday
(Via Zoom)
The Other Sunday occurs once each month as an informal gathering and discussion around a theme.  The theme may include issues related to our fellowship life, a contemporary social issue such as climate change and the environment, or personal faith explorations.